Wraps come in all different shapes & sizes. Wraps start as large sheets of adhesive backed vinyl film designed specifically for vehicle application made available in a variety of styles & finishes. Some wraps are a full color change in matte, satin or gloss finishes, as well as chrome, "carbon fiber" look, and beyond. Vehicle wraps can also consist of printed designs containing imagery, photos, graphics, or branded elements to represent a business or group, or as "accents" on vehicle features like trim, spoilers, hoods, roofs, and trunks. Truly, the possibilities are endless; recent advancements in vinyl production technology has also opened up the possibilities to textured vehicle wraps like leather, alligator, snake skin, or holographic & 3D films!
How long does a vehicle wrap last?
Wrap life span really depends on how well the film is cared for, how much day to day stress the wrap gets from road driving, what quality of film was used to do the installation and how the vehicle is stored when not in use. Some films last longer than others, and the thicker they are the more damage they can take. We've wrapped vehicles that see plenty of road & track time, and their films have survived more than 5 years.
Can you remove vehicle wraps?
Most definitely, as long as the original wrap was installed correctly, using the proper materials and on acceptable original surfaces. While it is a bit of a tedious process to undertake, we offer wrap removal services as well as installation, and would be happy to assist. Contact us with more information about what type of wrap you would like to have removed & we'll help you get back to fresh paint!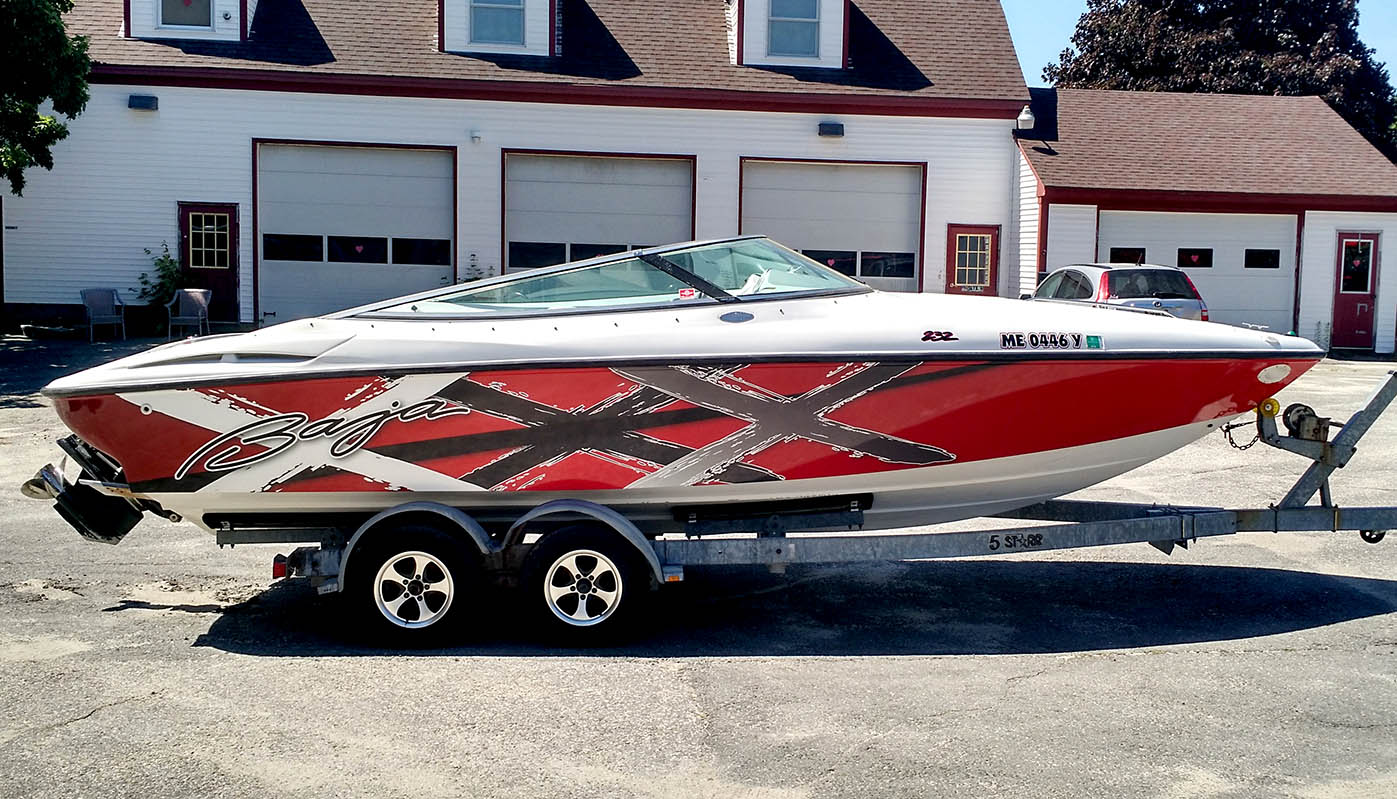 Paint vs. wrap: which is more cost effective?
There are pros & cons to either wrapping or painting your vehicle, and normally a high quality paint job will cost just as much if not more than a high quality wrap. A cheap paint job is rarely a good thing, and preserving original paint is something we value, so we tend to side with wrapping. While it might be "cheaper" to do an easy respray on your vehicle for a change of color, it will ultimately damage the value and make it harder to resell down the line. A wrap can be removed, doesn't run the risk of inconsistencies that come with a cheap paint job, and can potentially increase the resale value to prospective buyers if they plan on keeping it wrapped.
Does a vehicle wrap damage your paint?
No, if your paint is factory original.  However, improper installation or removal can! A bad install means your vehicle's paint might get damaged from razor blade scratches, and poor adhesion that ultimately leads to wrap failure. Also, if the wrong type of film is used during the application like a sign vinyl with extra strength adhesive or low flexibility, it can strip your paint and cause serious damage if & when it is removed! If your paint is not factory original please let us know ahead of time as we need to wait a minimum of 90 days before we recommend installing any graphics or wraps.
Can you wrap unpainted or primed vehicles or body components?
No. With primed and unpainted vehicles or body kits, the surface tension and texture does not allow for proper adhesion of air egress vinyl's and makes the wrap prone to failure & lifting.
Does my vehicle need to be clean before I can wrap it?
Most definitely. Dirt and contaminants on your exterior would be trapped under the film, posing greater harm to your paint and eventually causing the wrap to fail if they were not cleaned off before installation. We ask that all vehicles coming in for any vehicle graphics receive a bath prior to being dropped off. Our incredibly detailed team goes over every inch of your vehicle by hand to be sure there is no contamination under the vinyl.
How do I care for my vinyl wrap?
Proper wrap care starts with the basics. Keeping your vehicle's surface clean is the primary concern, so frequent hand washing to eliminate surface contaminates is necessary if you want to keep your wrap from getting stained or damaged from road grime.
What happens if my wrap gets damaged?
There are a few courses of action we can take depending on how your wrap gets damaged, where the damage occurred, and how extensive it is. Worst case scenario, the wrap must be removed entirely, but more than likely we will be able to pull a section of the wrap and replace it with a new piece of wrap that we can print for that specific part on your vehicle.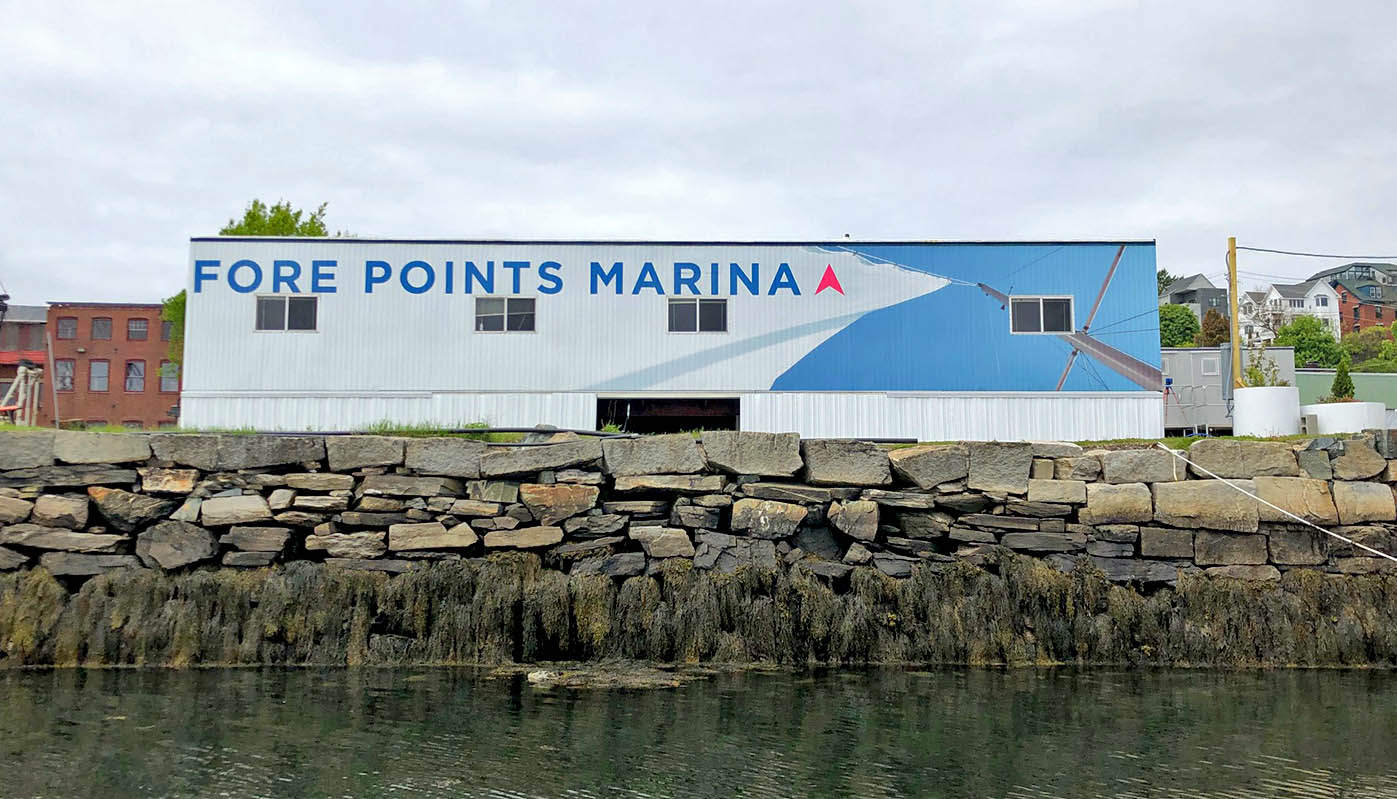 How much do vehicle wraps cost?
Every vehicle & application is different, so price really depends on the scope of your vehicle wrap project.  All of our example prices listed are base prices, and will vary depending on the vehicle type, surface condition, coverage area, windows, and complexity.
NOTE: Prices do not include removal of previous graphics or any body work needed.
Why do prices vary greatly between companies for vehicle wraps?
As the age old saying goes, you get what you pay for. Our prices reflect the quality of work that goes into each installation, and our installs are incredibly thorough & time consuming. Speedy & cheap installs typically lead to cars being bladed up, films not being properly applied and ultimately a shorter life span for the wrap. Also, most installers will not offer any sort of warranty if the wrap film fails or was applied improperly. Not only do we make sure that your vehicle's exterior is spotlessly clean to ensure proper adhesion and no film failure, but we also go the distance in disassembling your vehicle prior to wrapping. That means no unnecessary seams, no bad cuts, or messy edges.
Why choose Time4Printing?
The quality of our work speaks for itself. We are not a franchise wrap company who is more concerned with speed and price than quality and details. Time4Printing offers a full range of printed materials having experience in not only branding your company but making it look good. Our detailed team has experience in multiple types of printing platforms to offer our clients the best product for their needs. Our install team goes above and beyond, like no other, to prep your vehicle to ensure the life of your vehicle graphics.